Homeowners Insurance


Our agency specializes in Virginia Homeowners Insurance.

We save our clients money on their home insurance by shopping with multiple insurance companies for the BEST RATE! Look at these features:

Replacement Cost Coverage Available.
Low Down Payment on Most Plans.
Claim-Free Discounts Available
Vacant Homes & Landlords Policies
are our specialty!




Automobile Insurance


Good drivers save a lot of money with us on their Auto Insurance. And "unlucky" drivers who have had tickets, accidents or need SR22 & FR44 filings save even more!

Look at our Virginia Auto Insurance program features:

Good Drivers Get Maximium Discounts!
SR-22 & FR-44 are our specialty!
Low Down Payment on all plans.
Homeowners Discounts available




Get Our FREE Money-Saving Report!
Our report "12 Ways to Save Money on Your Auto Insurance" will do just that - SAVE YOU MONEY! Just enter contact information below and download the free report instantly.

This report is our gift to you for visiting our web site - Order yours now!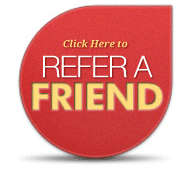 Refer-a-Friend!
If you have been helped by our agency, why not refer a friend, co-worker, or family member to us for a home & auto quote? We will treat them the way we treated you - and get them the best price on the best insurance protection for their situation. Fill out our referral form, and we'll do the rest!